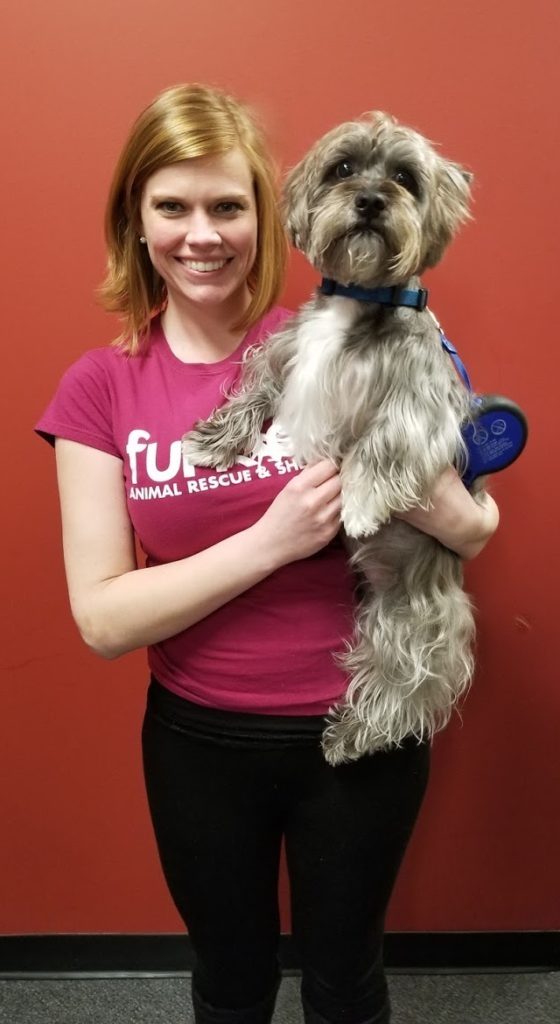 Helen Failor
Administrative Assistant at MR Systems; Volunteer at FurKids
FurKids is a nonprofit charitable organization that operates the largest cage-free, no-kill shelter in the southeast for rescued cats and they also operate Sadie's Place, a no-kill shelter for dogs. Furkids also operates one of the only facilities in the Southeast dedicated to the care of FIV positive cats. The Furkids mission is to rescue homeless animals and to provide them with the best medical care and nurturing environment while working to find them their forever home.
I give my time by hosting adoption events at Petco in Sandy Springs, Georgia and Fido in Alpharetta, Georgia on the last Saturday of every month from 9am-12pm.
I also go to the shelter, mostly Sadie's Place, to help with the never ending laundry, walk the dogs, and clean the bowls. Giving the dogs extra attention is a must as well!
I've always been an animal advocate; there are so many that are taken home and for many reasons they end up back on the streets or in the shelters. I feel educating anyone willing to listen is the best way to help cut down on the homeless animal issue.
Click below to watch their commercial!