2 Factor Authentication
Two-factor authentication (2FA) is an extra layer of security designed to ensure that an operator is the only person who can access their account, even if someone knows their password. First, an operator will enter their username and a password. Then, instead of immediately gaining access, they will be required to provide a single-use code. This additional code can be randomly generated with a supplied key chain, or the operator's smartphone.  
               
MR's MRPlaform in conjunction with Fortinet's FortiToken creates one of the first Two-Factor authentication systems that is compatible with nearly any HMI suite. Restricting operator login with 2FA gives supervisors the ability to grant operator access. Operators can be allocated certain permissions, such as operating only certain pieces of equipment, or changing specific set points. MR has working demos in GE iFix, and plans to soon release demos in Wonderware System Platform and InTouch OMI.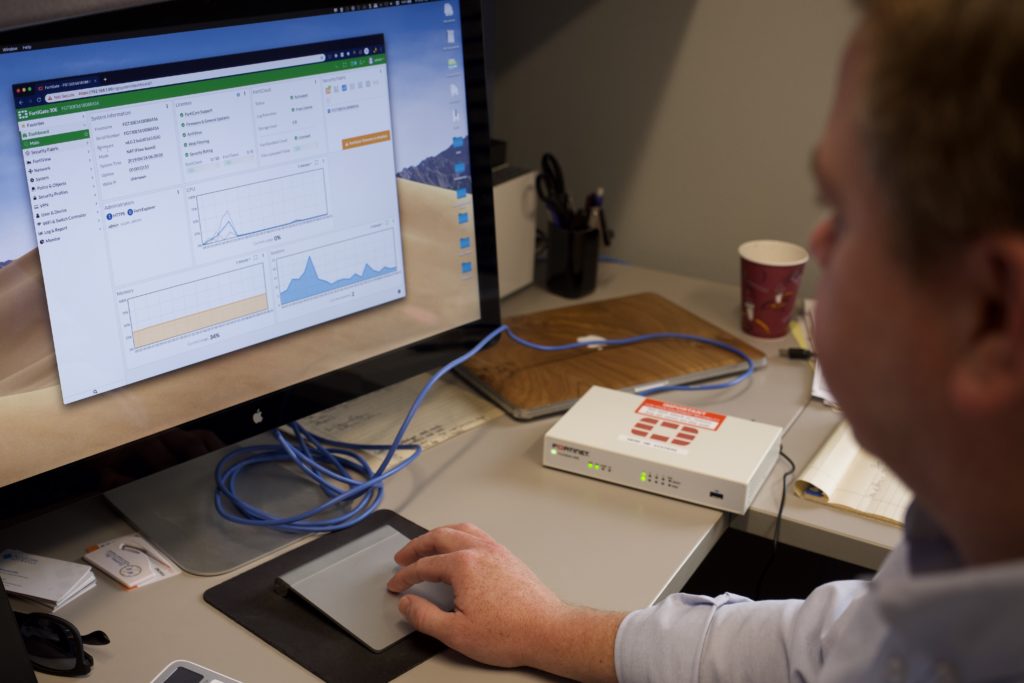 Fortinet
Eric Condor recently attended the Fortinet Accelerate 2019 Conference in Orlando, FL. The conference was largely focused educating the attendees on not only the current threat landscape we all deal with but also on what the future landscape looks like with greater network interconnectivity requirements and managing expanding user access needs. Fortinet has created products to handle all these current and future requirements seamlessly under one, completely integrated Security Fabric. The level of interoperability within their own devices is impressive, but Fortinet has also gone to great lengths to integrate almost seamlessly with numerous other hardware vendors. 
 
We are currently implementing products in the Security Fabric for Gwinnett County Department of Water Resources in Georgia, so it was funny that Eric ran into Sam Paul, Gwinnett DWR Section Manager – Process Automation & SCADA Division, at the conference.