Getting our hands dirty to make clean water
Ceramic Filters and the Kiln
Sara, John, Robert, and Matthew spent part of their trip in the ceramic water filter factory making filters to distribute to the community. They were also able to help build a kiln to increase production of the filters.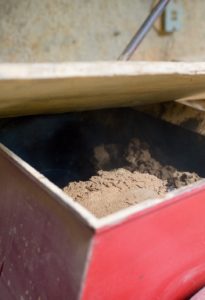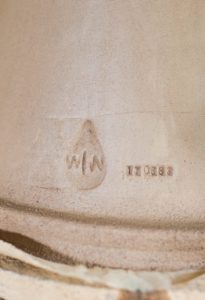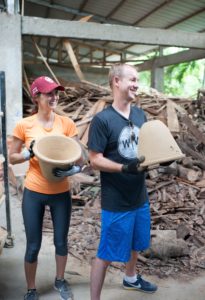 "The main technology used for filtration is the ceramic water filter. The filter is designed to fit inside of a five gallon container fixed with a tap, and can last for up to five years. They are made locally from clay, sawdust (or combustible material), water and colloidal silver. The ingredients are measured, mixed together, pressed into a pot, and then fired in a kiln. The sawdust burns out to create small pore holes that filter out organic contaminates while the silver naturally kills bacteria in and around the filter." https://medium.com/wine-to-water/dominican-republic-project-profile-4e7daf941ff2
"Ceramic water filters remove 99.99% of organic contaminates and last 6-10 years for a family of five. In conjunction with WaSH education and training, they are changing the water landscape in the Dominican Republic and Haiti. More than 121,000 individuals have gained access to clean water through the efforts of the Wine To Water community. In the coming year, Wine To Water will produce 4,000 ceramic water filters that will benefit an estimated 20,000 people." https://www.winetowater.org/dominican-republic/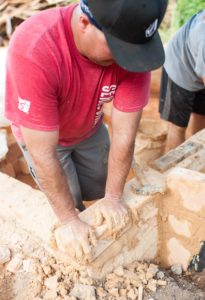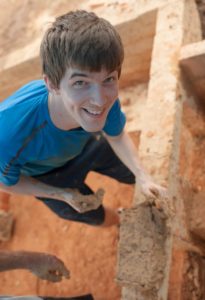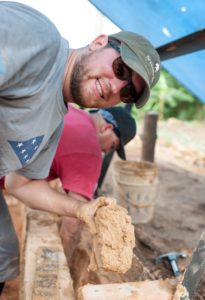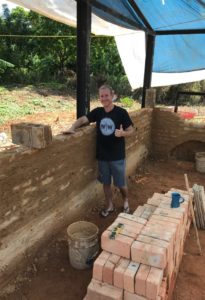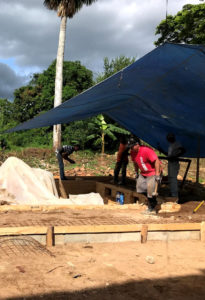 Educating the Community on the WaSH Program
Sara, John, Robert, and Matthew had the opportunity to visit a local school, enjoy some time with the children, and teach them about the WTW WaSH program.
Key to the success of ending the global water crisis is providing education to the local community. In all of their locations, WTW uses a program called WaSh to educate the community. "WaSH is an acronym, standing for "Water, Sanitation, and Hygiene," a group of interrelated major public health issues found in the developing world. It is extremely important for people to understand how water, sanitation, and hygiene are directly connected to health, education, and poverty. This is why WTW strives to include WaSH education with all of our partners and projects. These workshops are always interactive and fun, including topics such as local WaSH issues, what a healthy community is, disease transmission, and the cycle of poverty." https://medium.com/@winetowater/uganda-project-profile-b9bd4fc5a062